Doors
Choosing the right door you you...
Choosing the right doors for your home will not only make it look great but will provide you with security and keep you warm.
Your external doors are the most important in your home. They are the main points of access to your property so it is vital they are secure.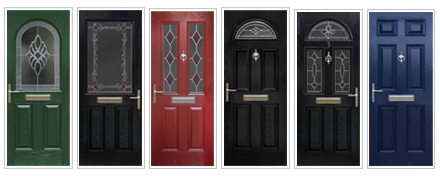 According to Home Office statistics, two thirds of burglars gain entry to a property through an exterior door. As one industry expert commented:
"The front and back doors are the major points of entry for intruders in your home, so it is important that they are secure."
External doors also take a battering from the weather, so choosing a durable, weather resistant material is advisable.
Choosing an insulating material for your external doors and making sure that they are draught proofed will also help to conserve heat and save money on your fuel bills.
What are my options?
Peter Trotter offers the very best products and quality installation when it comes to doors, along with advice that comes from over 20 years experience.
You can find our more about the extensive type of doors and materials we can supply using the links below, or get in touch if you need more specific advice - we're happy to help.
The Peter Trotter Difference...
We pride ourselves on offering excellent customer services and benefits.